Hakkoda-maru Sound/Art Festival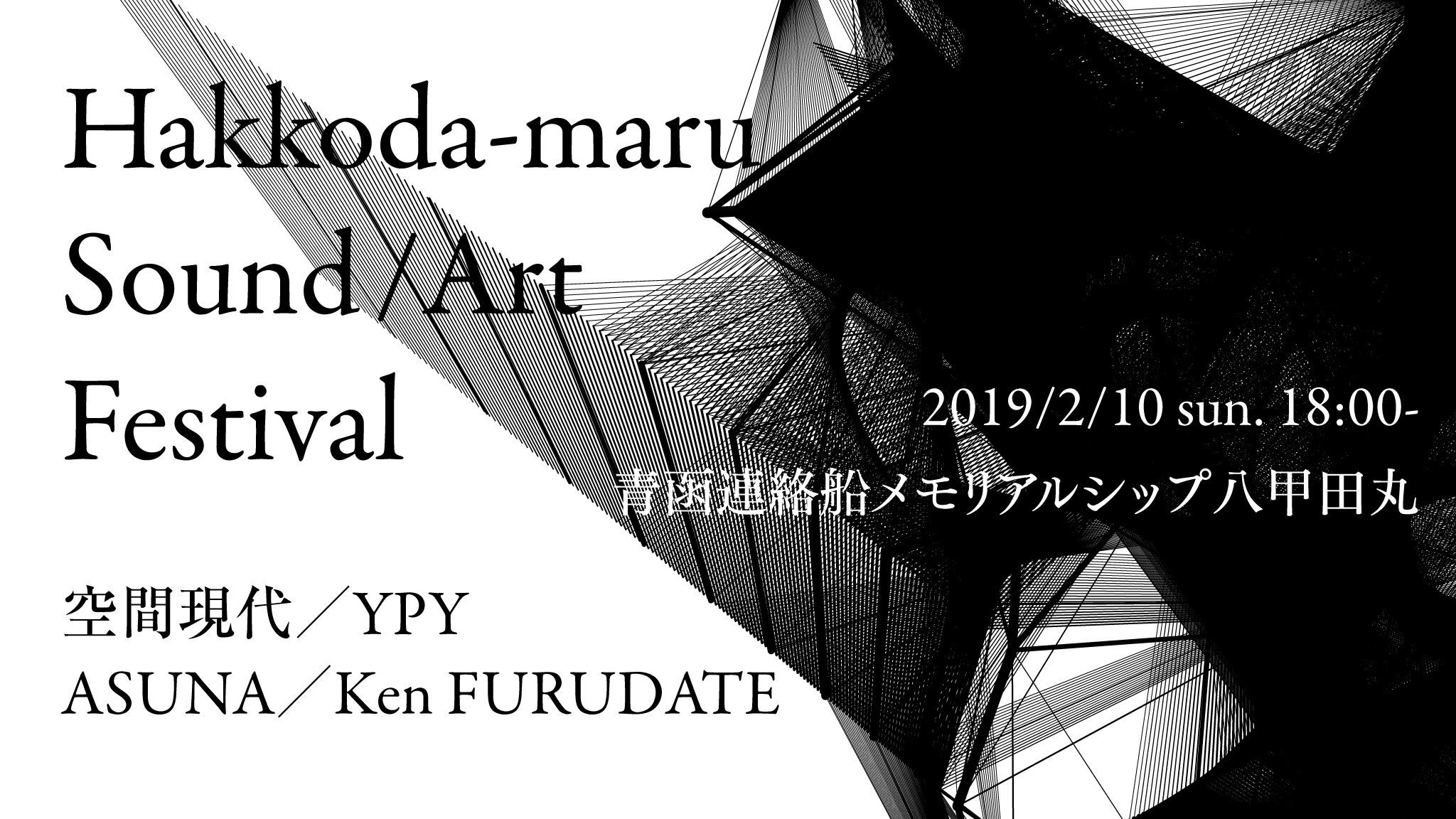 Feb 10, 2019
"Memorial Ship Hakkoda-maru, Aomori, Japan
Acts: Kukangendai / YPY / Asuna Arashi / Ken FURUDATE
https://aomori-artscouncil.jp/hakkodamaru-soundartfestival/
Jan 26, 2019
at MORIYU Gallery Kyoto, Kyoto, Japan
Solo Live Performance [Oscillators and An Acoustic Guitar]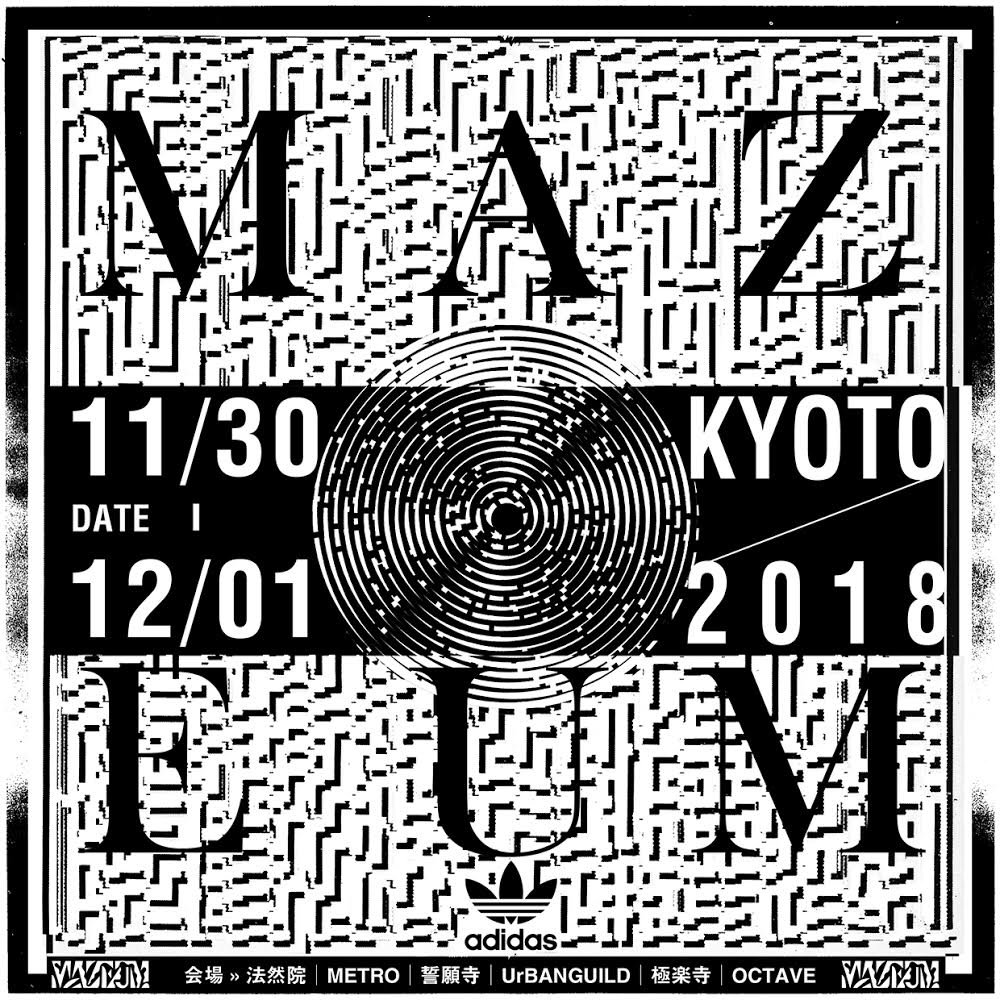 Dec 1, 2018
at Octave, Kyoto, Japan
http://mazeum.jp/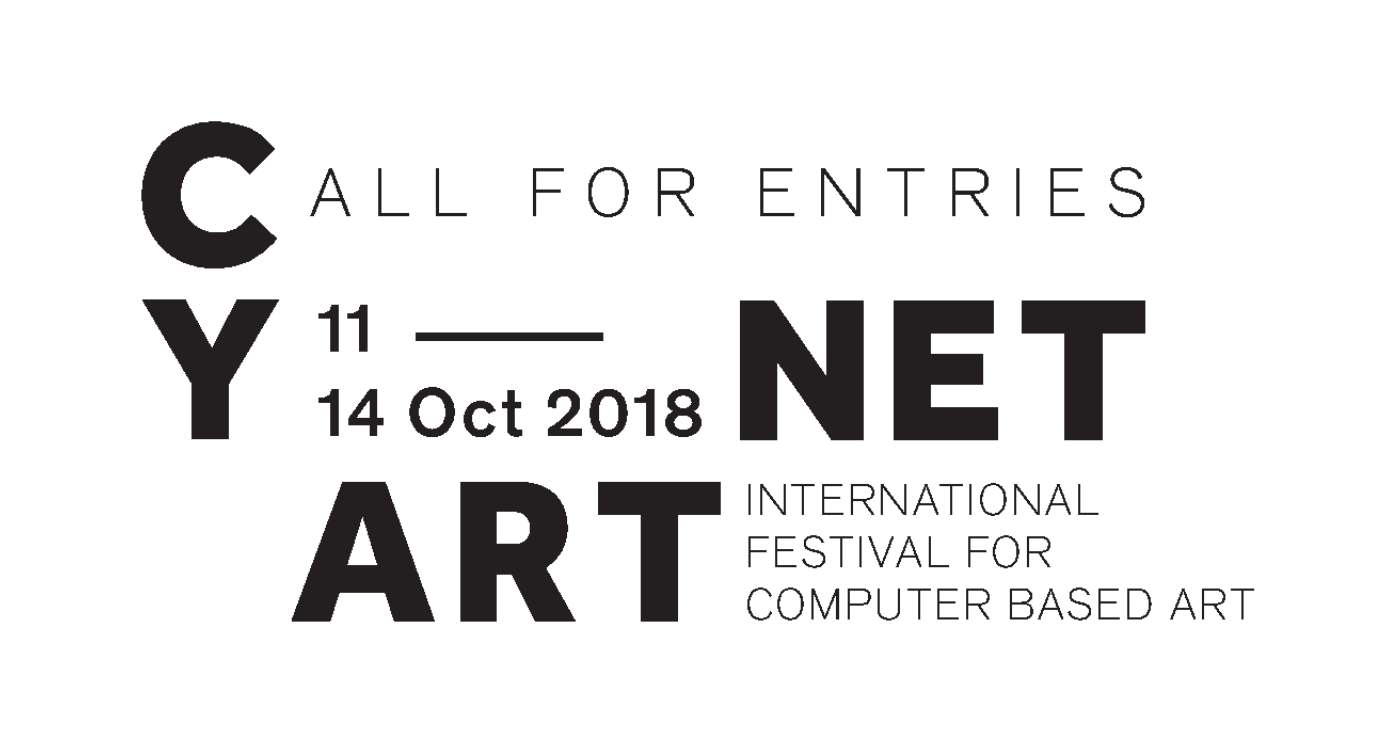 The SINE WAVE ORCHESTRA stay was chosen for The Grant of the Saxon State Minister for Higher Education, Research and the Arts 2018, CYNETART Awards 2018 in Dresden, Germany.
Pulse/Grains/Phase/Moiré was chosen for the finalist for the prize, too.
https://www.cynetart.org/2018/?l=en#cy18competition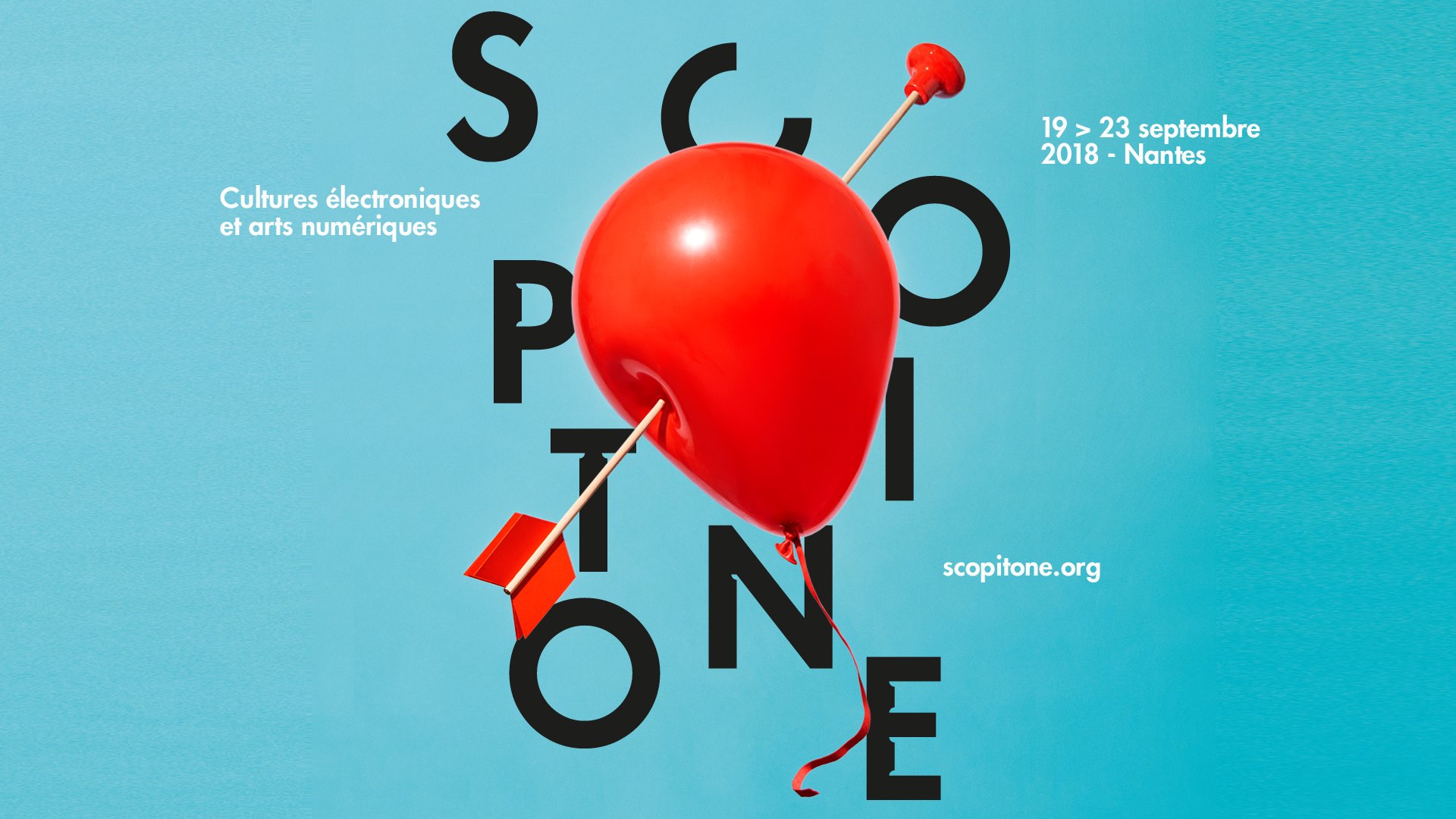 Sept 19 – 23, 2018
at CALE 2 CRÉATEURS, Nantes, France
Ken FURUDATE exhibits the work "Pulses/Grains/Phase/Moiré".
https://www.stereolux.org/scopitone-2018

Sept 6 – 10, 2018
at POST CITY, Linz, Austria
Ken FURUDATE exhibits the new works "Complex Order _ Large", collaboration with the company HOSOO.
https://ars.electronica.art/error/en/
exhibition "FM" closing party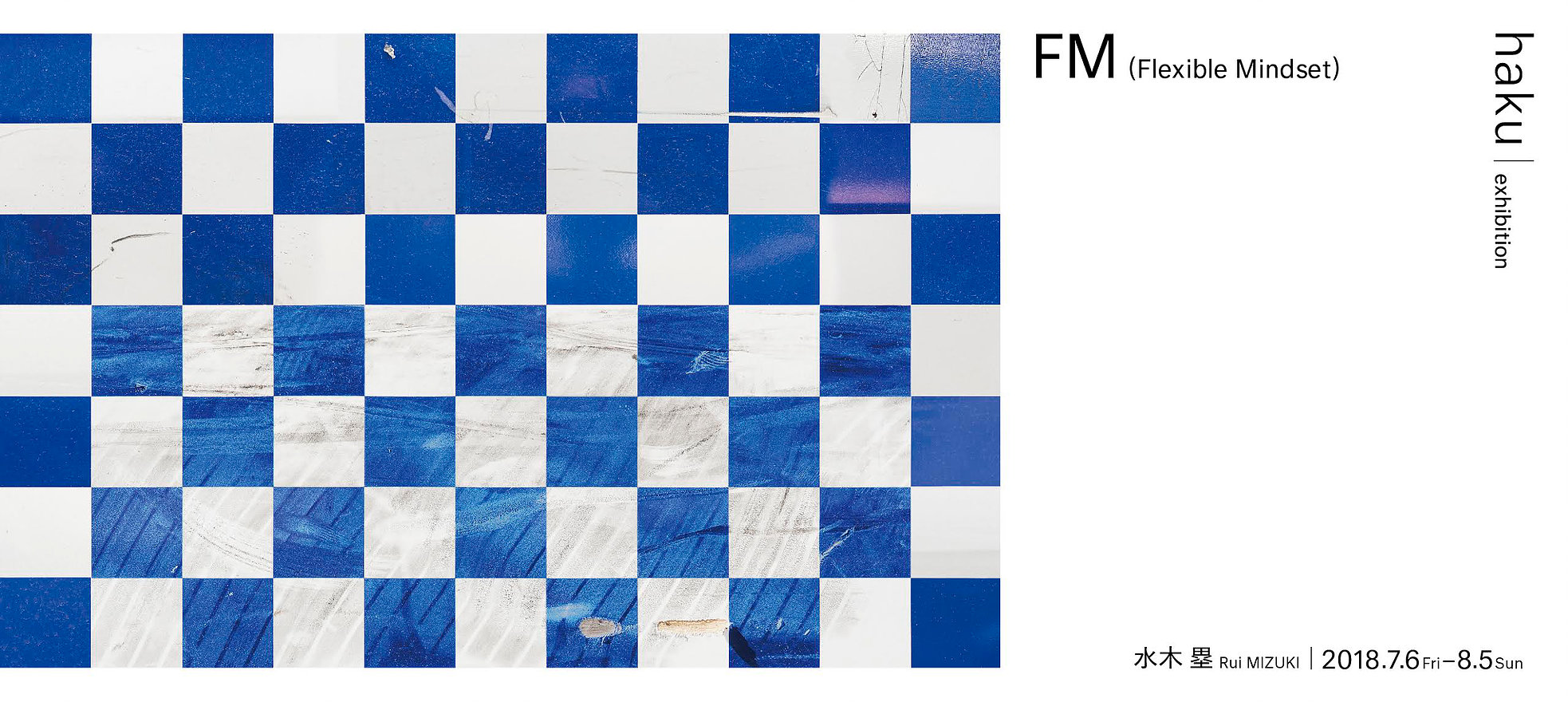 Aug 5, 2018 18:00-
at Octave, Kyoto, Japan
DJ: Rui MIZUKI, Lyota YAGI / Live: Ken FURUDATE / VJ: Hidekazu TAKANA, Sae / and more
curated by Yuki ASAI
https://www.haku-kyoto.com/events/fm-flexible-mindset-rui-mizuki-shui-mu-lei
Philharmonic liminales – Visual, A.I, Composition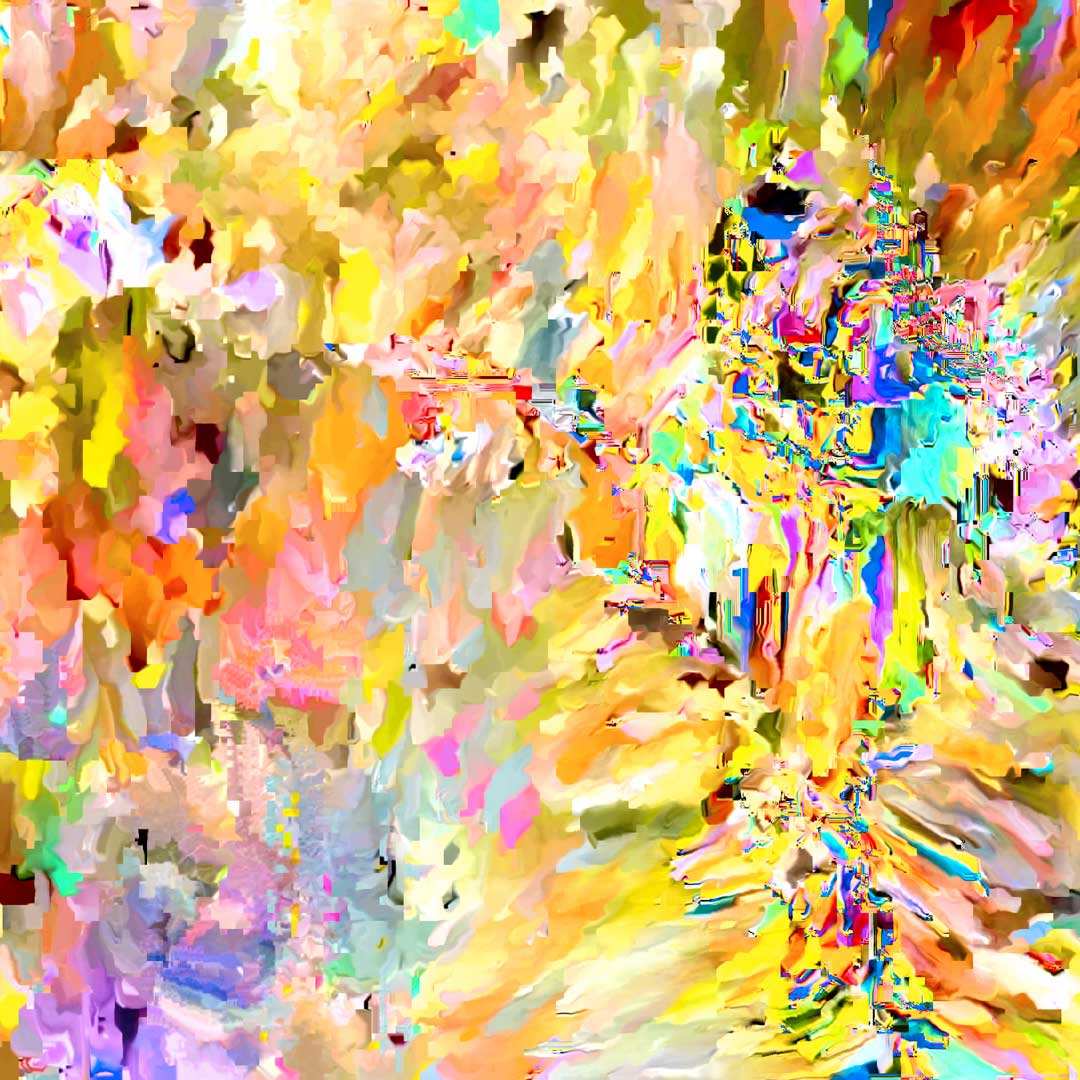 June 17, 2018
at Circus Tokyo, Tokyo, Japan
http://circus-tokyo.jp/event/philharmonic-liminals-visual-a-i-composition/
The SINE WAVE ORCHESTRA in Japan Media Arts Festival 2018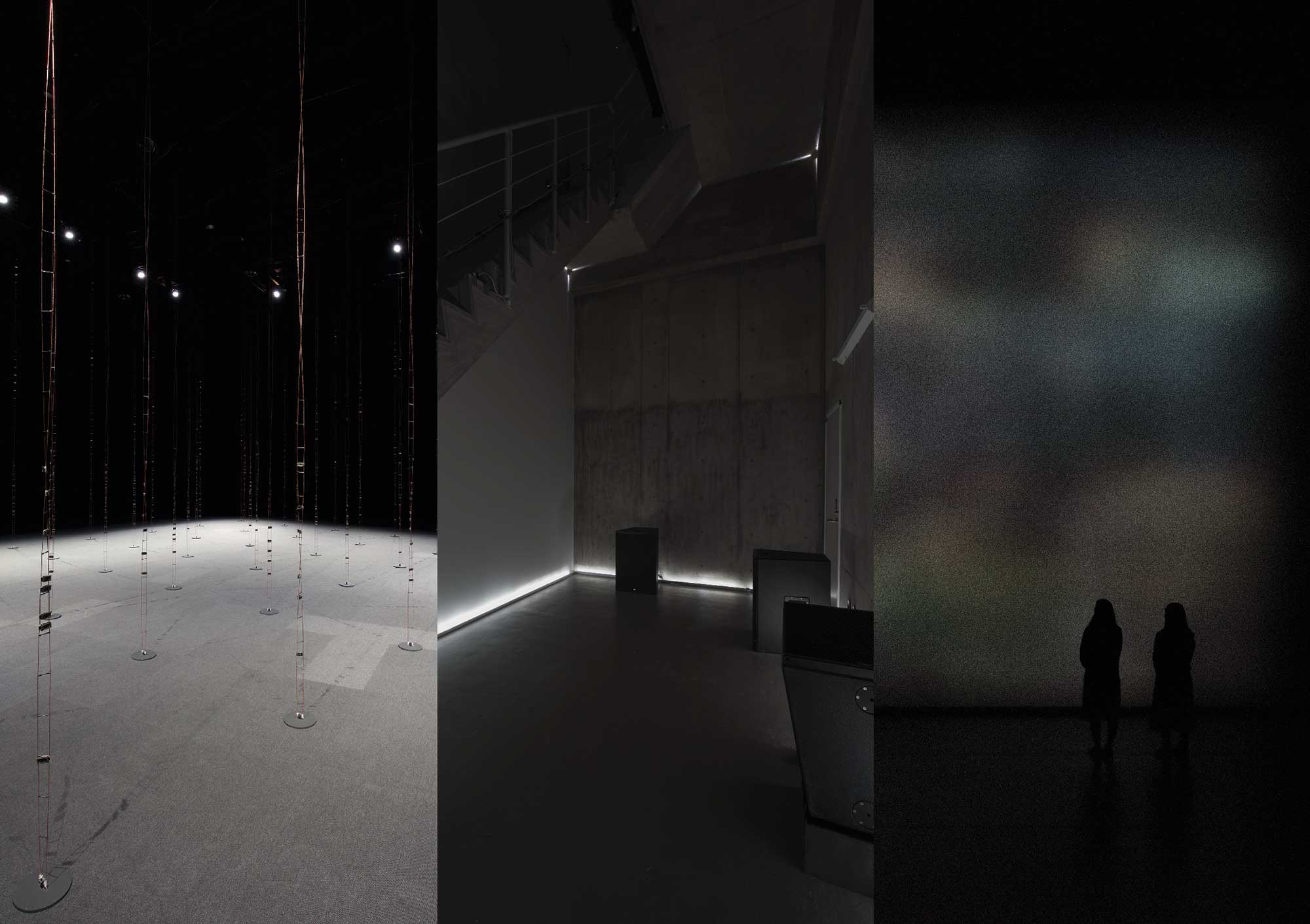 The SINE WAVE ORCHESTRA's latest work "The SINE WAVE ORCHESTRA stay", "The SINE WAVE ORCHESTRA in the depths" and "A Wave" is listed in the Jury Selections of Art Division, Japan Media Arts Festival 2018.
http://archive.j-mediaarts.jp/en/festival/2018/art/works/21aj_The_SINE/
Ryuichi SAKAMOTO with Shiro TAKATANI, "DIS·PLAY", concert-performance
Mar 3, 4, 2018
Center Pompidou-Metz, Metz, France
http://www.centrepompidou-metz.fr/en/evening-10-ryuichi-sakamoto-shiro-takatani-dis-play-concert-performance
Mar 7, 8, 2018
Maison de la culture du Japon à Paris, Paris, France
https://www.mcjp.fr/fr/la-mcjp/actualites/ryuichi-sakamoto–display
Mar 10, 11, 2018
Festival Variations, le lieu unique, Nantes, France
http://www.lelieuunique.com/evenement/variations/
Ryuichi Sakamoto presents a production combining sound installation and musical performance. The music is taken from his new album async (2017) together with new material. Sakamoto and Shiro Takatani (Dumb Type) are currently developing unique visuals and a site-specific acoustic installation. The "cinematographic" music echoes both the visuals and sounds from the original acoustic elements, plunging the viewer into a universe of quasi-meditative discovery.
Concept and Music: Ryuichi Sakamoto / Visual Direction: Shiro Takatani / Visual Programer and Operation: Ken Furudate / Sound Programer: Satoshi Hama / Production Manager: Simon McColl / FOH Engineer: Jan Gieseke / Production Engineer and Associate Manager: Alec Fellman / Producer: Norika Sora
Shiro TAKATANI, "ST/LL", New National Theater Tokyo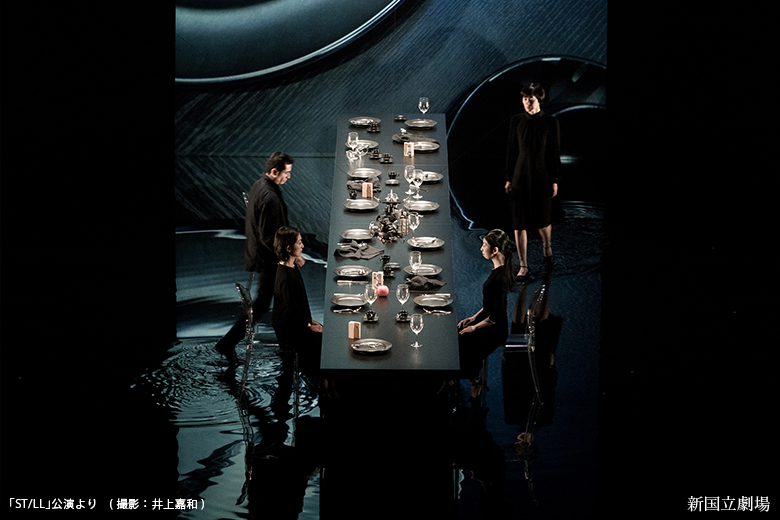 Feb 24, 25, 2018
New National Theater Tokyo
TAKATANI Shiro (Dumb Type) has pioneered new possibilities in contemporary dance using sophisticated "media art", such as video, lighting, graphic art, and stage design. "ST/LL" (still) is his latest performance piece using silence, stillness, and "stills" (i.e., photographs).
First performed in Le Havre, France in 2015 as a collaborative work between Biwako Hall Center and Le Volcan Scène Nationale in France, it was further polished by way of performances in Brussels, Shiga, and Naples and now awaits its performance at the New National Theatre, Tokyo.
http://shiro.dumbtype.com/works/still
Direction: TAKATANI Shiro / Music: SAKAMOTO Ryuichi, HARA Marihiko, MINAMI Takuya / Lighting Design: YOSHIMOTO Yukiko / Media Authoring: FURUDATE Ken / Text: Alfred BIRNBAUM / Stage Manager: OSHIKA Nobuaki / Stage Technician: OZAKI So / Video Technician: HAMA Satoshi / Assistant Programmer: SHIRAKI Ryo / Cast: TSURUTA Mayu, YABUUCHI Misako, HIRAI Yuko, Olivier BALZARINI
http://www.nntt.jac.go.jp/english/productions/detail_009685.html
Feb. 20, 2018
at Bullet's, Tokyo, Japan
Acts: Keiichiro Shibuya / evala / Ken FURUDATE / Akihiko Matsumoto / Ray Kunimoto / Nao Tokui
"Aomori Triennale 2017 Special Music Night "Unlimited!!!""
Jan 20 – Mar 4, 2018
at "AOMORI Triannale 2017", Memorial Ship Hakkoda-maru, Aomori, Japan
Ken FURUDATE exhibits the new work A Composition for handreds of pulse generators(Pulses/Grains/Phase/Moiré).
http://www.aomori-triennale.jp/